Good news from the school: the advance modules are ready to be delivered. Advance Kitchen design unit is a pre-requisite level. Candidates have to have previous experience in designing kitchens, or another related qualification. We offer 5 modules that are design to stimulate and improve creativity. It discusses issues of design principles, design elements, design process, methodology and style. The assignments are due back in two weeks after receiving the assignment. Naturally the complexity of the assignments is higher, equivalent of Diploma university level.
Here is a sample of assignment for Module 2:
Full presentation of three kitchen design concepts as following:
-as formal composition the designs will employ following pairs of shapes and only them:
-square(or rectangle)+ triangle
-circle + rectangle (or square)
-square +rectangle
As colour scheme, texture and feel your inspiration will only come from:
-Indian curry lamb and rice dish
-Barbeque steak with roasted vegetable plate
-Whisky sour cocktail glass
Measurements at you choice, presentation method at your choice.
Enroll now and change your life:http://www.kitchendesignacademyonline.net/contact/
Pierangelo Sciuto
Pierangelo Sciuto operates in Brescia where he was born in 1961. He graduated from the Polytechnic of Milan with specialization in architectural design.
In 1988 he founded "Sciuto design" that was created with the intention of creating a meeting point between professionals from different backgrounds in order to confront and find always new stimuli for the search for innovative trends.
In the late 90's architecture defines a trend that calls multisensory where the search for a perfect sensory stimulus becomes the primary concept.
Since 1994 he has been working as Art Director at several leading companies in the furniture industry for which he also designed collections products.
Y | Composition 04 for

Zampieri Cucine
Lacquered Wooden kitchen
, design by
Pierangelo Sciuto
Y | Composition 01 for Zampieri Cucine
Y | Composition 02 for Zampieri Cucine
Lacquered wooden kitchen, design by Pierangelo Sciuto
http://www.archiproducts.com/en/products/183210/y-lacquered-wooden-kitchen-y-composition-02-zampieri.html
Stosa , an Italian family.
50 years of history and one great passion: cooking.
Always we produce only kitchens, created and produced to improve the lives of those who, every day, more convivial living space of the house.
We design and manufacture exclusively in Italy
products excellent in quality, truly sustainable for every Italian family and for the young.
Here because a kitchen
Stosa
comes from authentic values ??like
commitment, honesty, respect and originality
in Italy and in over 40 countries worldwide, with a constantly expanding market.
Commitment

to give the best of ourselves through every single kitchen, directly to your home.

Honesty

to turn our plans into living spaces really sustainable.

Respect

for nature that surrounds us and for the entire production.

Originality

to be more competitive in technological and functional.
That's how we build our kitchens every day.
Thinking of you.
A new kitchen has leaned in the panorama of world Stosa, Bring, available in brushed yellow pine wood finish, gloss and matte characterized by leaf with grip handle.
It is part of the program Look System, the system of modular kitchen with basic module H . 72 cm and 2.3 cm thick doors.
Maxim is the latest proposal that is part of the contemporary segment and offering new solutions for the kitchen.
Maxim makes it possible to create compositions with a personalized increasingly strong thanks to new forms alternating closed compartments to open elements, large wardrobes and peninsulas that are well suited to a modern lifestyle.
Maxim is also available with the throat, thus combining the classical style with a modern look and a new comfort technology.
Maxim Stosa now offering new compact structures that optimize space with a development wall with maximum functionality and elegant style that combines innovation and tradition
A timeless classic that adds value and brightness to the spaces to be furnished Geneva is a versatile kitchen that offers strong sensations with the refined colors of the leaves in solid acacia decapé.
http://www.stosacucine.com
Sunplace barbecue solaire par Lanzavecchia + Wai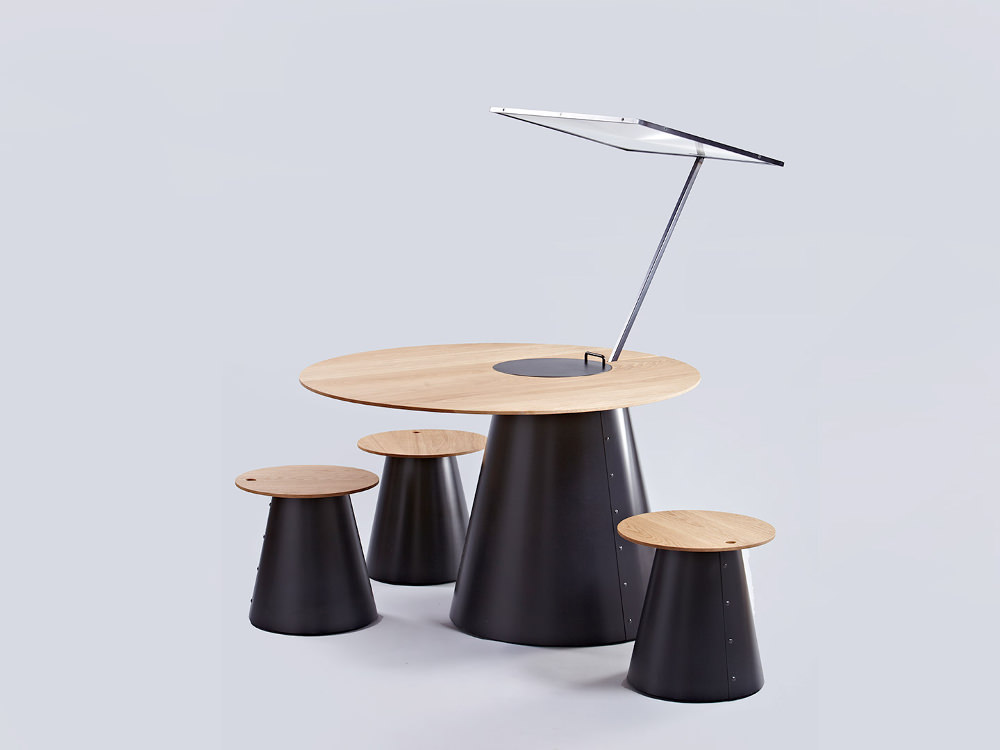 A collaboration between
Francesca Lanzavecchia
and
Hunn Wai
, the studio
Lanzavecchia + Wai
presents the project
Sunplace
imagined for the
World Expo 2015
in Milan.
Certainly it is closer to the hob as the barbecue, but the concept Sunplace is a place of sharing, where only solar power will cook your food in the center of the table. The top element is not a solar panel but to redistribute energy, but beautiful and well a wide lens to centralize and concentrate the sun's rays on the cooking space cast.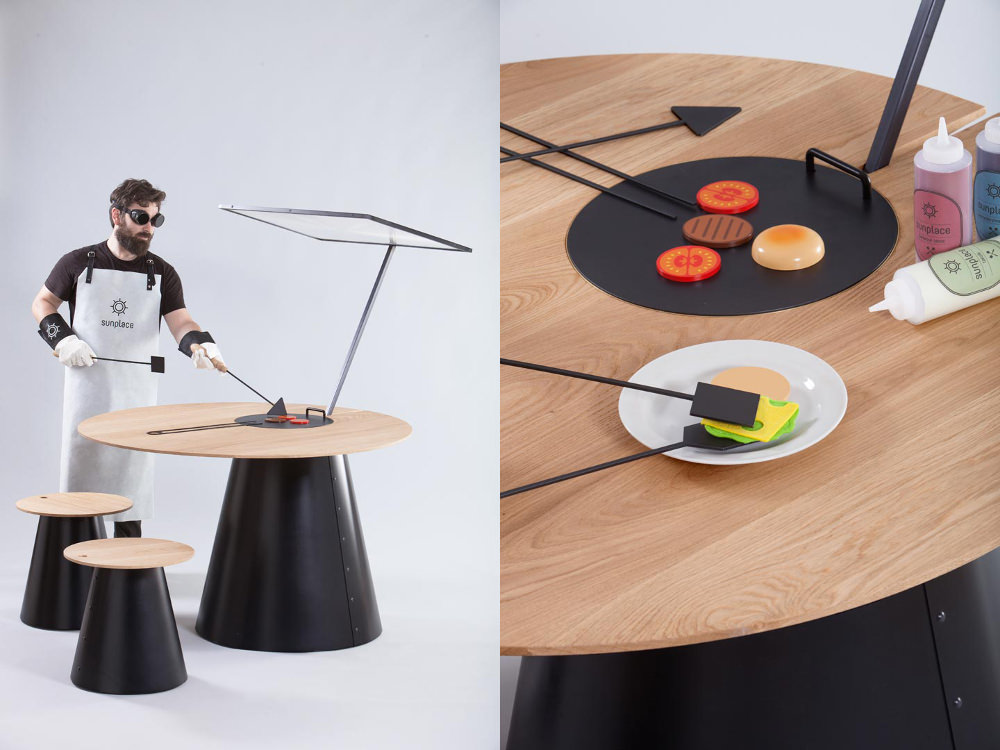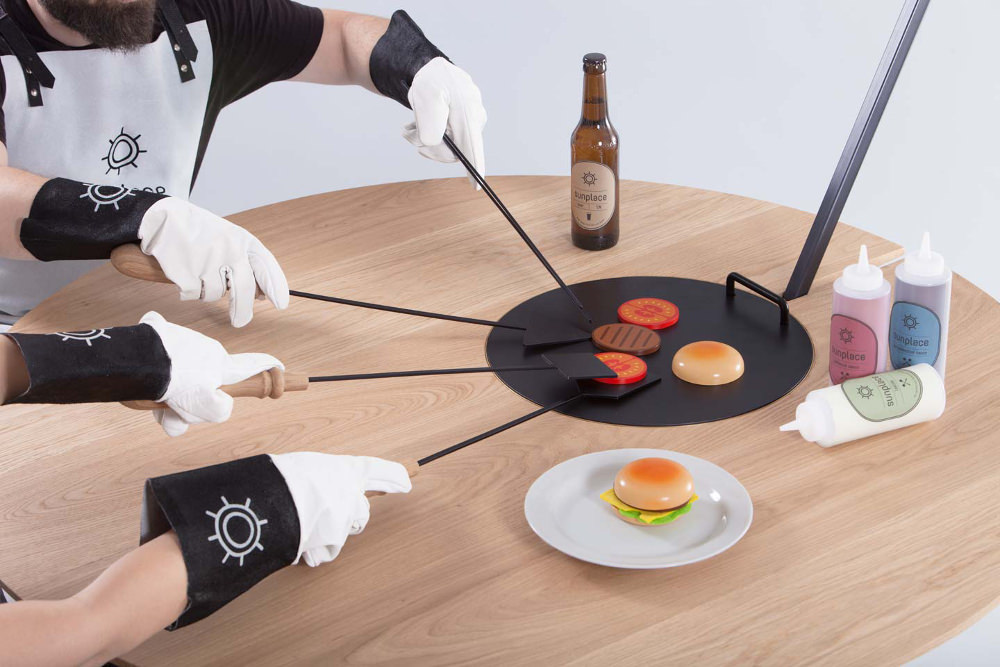 Gloves and protective glasses are then required for your safety while you are away from the friendly spirit but rather a prototype to show, returning us to our early childhood experiences with grandfather magnifier.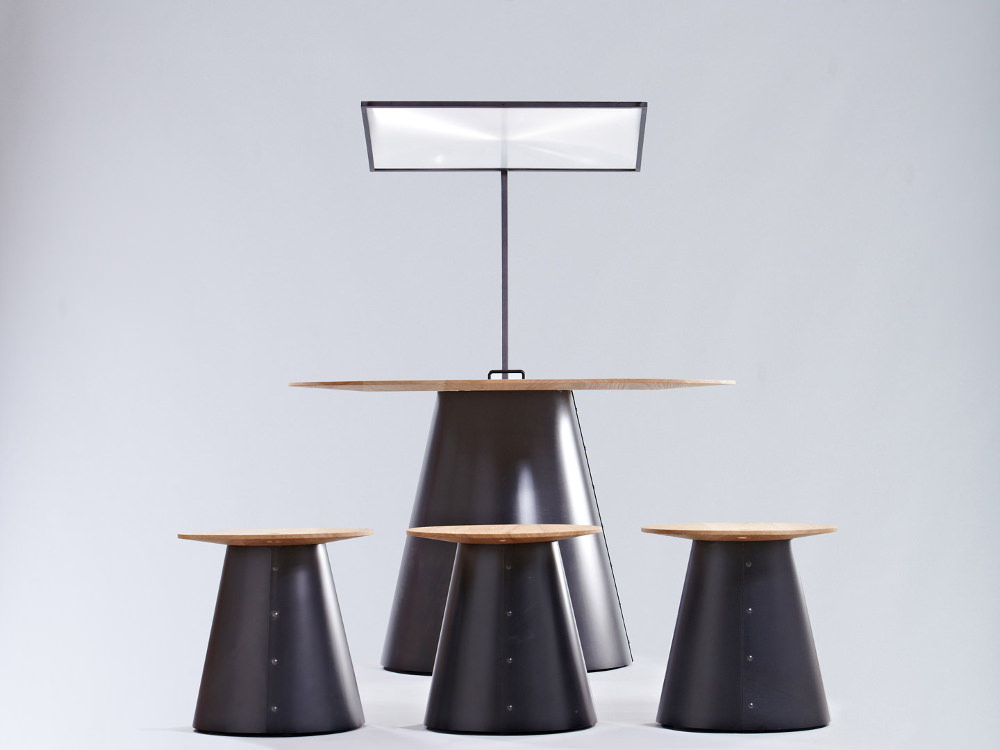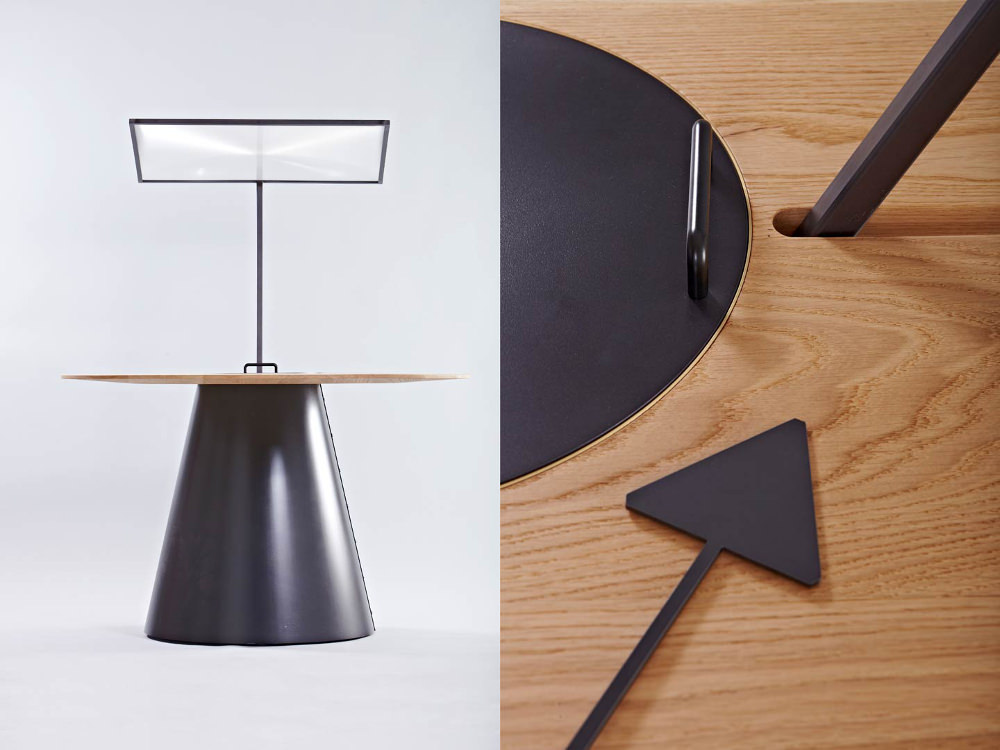 http://blog-espritdesign.com/mobilier/table/sunplace-barbecue-solaire-par-lanzavecchia-wai-33643