Don't delay to take advantage of our best offer so far: 4 free bathroom modules and $200 pay as you go/week ! Limited time only: http://www.kitchendesignacademyonline.net/contact/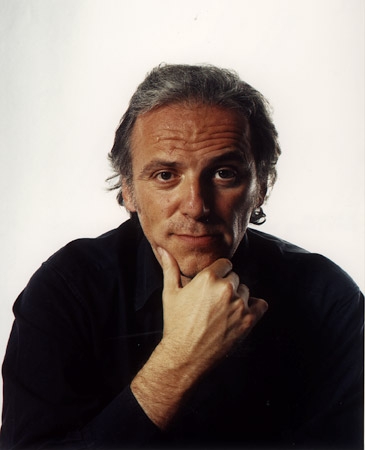 Massimo Iosa Ghini
Massimo Iosa Ghini (Bologna, 1959) is an architect, he graduated from the Polytechnic of Milan.
Since 1985 he has been at the forefront of Italian design, for the group
Bolidismo
which he founded, and is part of the Memphis group with Ettore Sottsass.
Their professional development takes place in design, architecture design centers and museums, design of areas and structures dedicated to public transport, as well as in the design of designing retail chains around the world, developing projects for major international groups such as Ferrari, Capital Group, IBM Italy, CMC Group Miami, Seat Pagine Gialle, Alitalia and others.
His projects of design and architecture have received important additions such as the one for the Compasso d'Oro ADI, and numerous awards including the
Good Design Award
from the Chicago Athenaeum, the
Red Dot Award
and '
iF Product Design Award
, Germany, the
Roscoe Award
in the US, the award
IAI Award Global Green Design Award
and '
IAI Awards
, Shanghai, China.
In 2013, the most important institution of the Italian project, the Triennale di Milano, has devoted a retrospective to his 30-year professional career, from the beginning to the present day sustainable.
FRAME
Linear kitchen with island, design by Massimo Iosa Ghini (2014) for Snaidero
An international concept, that brings together full and empty volumes and materials, letting urban echoes filter through with hints of a highly aesthetic appeal.
GIOCONDA
Fitted kitchen, design by Massimo Iosa Ghini for Snaidero
WHEN TRADITION EVOLVES INTO CONTEMPORARY SHAPES, FINDING A PERFECT COMBINATION BETWEEN DESIGN AND ARCHITECTURE. The design that makes its markis always born of a great respect for tradition. The smooth bonnet-shaped hood by Gioconda Design is inspired by home and hearth symbology. Finished with a woodenfront edge, it is supported by an original dovetailing of shapes that improve andenhance the details of the frame.
http://www.archiproducts.com/en/products/11184/fitted-kitchen-gioconda-snaidero.html
We invest in the future without losing our roots.
Leardini is a company that since 1964 stands on the Italian and international market for the interior design and construction of luxury furnishing for the home and business use.
Leardini 1964 embodies the result of a research project and material designed to meet the most demanding tastes in terms of woods, finishes and design but also finds its natural outlet in the study of the design and manufacture of custom furniture brought in accordance with the styles of the collections exclusive brand.
Our word
"Each project has strong behind a path of stylistic analysis and develops through the search for solutions aesthetically flawless, but also very enjoyable" .
Marco Leardini
"The passion for their work is timeless, so many generations together can create large projects and new furniture solutions, expertly mixing experience and resourcefulness, expertise and freshness."Franco Leardini
"We furnish the most beautiful houses in the world, selecting only high quality raw materials and accompanying each project with fine craftsmanship and a total customization, from design to detail".Camillo Zambelli
"We produce directly in our offices all over that will compose the furniture, following the step by step processing steps with care and precision."Marco Leardini
Acamas
When the structure becomes sculpture
Made from solid wood and enriched by carvings carved by hand only, this collection is characterized by the quality of materials used.
A thickness of 7 cm distinguishes the structures of this line that are worked by hand one by one. The kitchen hood Acamas fully shows the ability and experience of our workers, able to work accurately bodies important and complex.
Hand-carved columns, inserts made from precious woods, structures become sculptures and every item will remain in time unique and different from each other.
A collection where the transformation of matter occurs at the hands of cabinet makers experts, comes from the trunk a unique piece, a precious result of the work of man.
King Theodoric
The value of history, the refinement of the finish
The art movements that have marked Italian art, of Verona in particular, back in the details of the furniture of this collection. Roman columns and Ionic capitals typical of the line, are hand-carved and re-proposed with processing precious as gold leaf.
The very name of the collection comes from a character that bound most of his life to the city of Verona, King Theodoric. These fact resided long in Verona and a legend about him is beautifully portrayed in a bas-relief of the facade of the Basilica of San Zeno.
The spirit that led to the conception of this project is of great respect for our past, the will to propose it again with our craft skills did the rest.
Dedicated to those who have a great historical and artistic sensibility and wish him nothing but the best for the Italian production.
A collection rich not only in materials and finishes, such as leaded glass art in silver leaf, but also in the history and research that underlie it.
Allure
Special woods for a modern design
Essences particular define the character of this collection by the modern spirit.
Bamboo, walnut, rosewood and mahogany are modeled with a contemporary design.
Arching shapes and define the character of the line giving it a strong personality, but at the same time suitable to marry different styles, from the metropolitan loft with large spans the villa out of town with bright rooms and decorated in a contemporary way.
To complete this line finishing options such as Rain forest gold or marble with fossils, including the valuable alternative choice.
Surely products to demanding customers, admirer of craftsmanship, a lover of beauty.
A collection which is a particularly strong defined in form and thought to be made of fine woods and wood details.
Cabinetmaker
The charm of the city on the water
"The gondola black, slender, and the way it moves, mild, without any noise, has something strange, a beautiful dream, and is an integral part of the city of idleness, love and music" (Hermann Hesse).
It has the flavor of Venetian workshops Collection Ebanista and beauty that does not set a style remained unchanged over time.
The city that the whole world envies us has inspired a line located in sublimation coatings strokes by hand and in lacquers and finishes that follow the timeless magnificence of the art city of the Doge.
A sort of magic along the streets of a city that oozes culture, so strong in the drawings of this furniture is the call to a unique taste, as in a trip never to be forgotten.
A collection that pays tribute to Venice and in the history and art of this city is a valuable source to draw from.
Source:http://www.leardini1964.it/blog/2012/12/07/ebanista/
Modular kitchens of the future seem to have the basics in place but little can be said about the supporting technology. For example the Elements Modular Kitchen has wall mounted appliances that range from fridge, air-conditioner, lighting and cooking modules. You can add or choose the modules that are best suited for your home. Each unit works independently but can be seamlessly work together via wireless smart networking. They draw power (wirelessly) thru 'powermat' technology applied to the wall, and this is supplemented with solar energy when required.
Like I said, the basic intention is quite in the correct place, but I dunno if I can say the same for supporting tech.
Designer: Mathew Gilbride
Read more at http://www.yankodesign.com/2010/06/28/ultimate-modular-kitchen-for-2050/#TQskL3TXLeUEX743.99
Jag Kitchens
Marija Novosel and Jag Kitchens took out the National Housing Industry Award, 2015. Congratulations to them!
Jag Kitchens in Adelaide has been a South Australian success story since 1987, when company Directors Tony D'Ettorre and Jack Dissegna set out to establish an innovative local kitchen business with an emphasis on design excellence.
As qualified cabinet makers with a passion for quality and premium craftsmanship, their kitchens have won many accolades on both a state and national level, making them South Australia's most highly awarded kitchen company.
http://www.jagkitchens.com.au/sa/kitchen-design/gallery.aspx?id=1&uid=
Last year in June, during his visit to Pune , India, Valentin Tinc from Kitchen Design Academy visited an interior design project in progress, designed and manage by Neel Gujar and his team, The Design Team from Pune. Today, we are happy to share with you images of the final products, as published by Interior Design magazine India.
Neel Gujar is regarded as one of the most talented and creative interior designers of India today.